Otjiwarongo Constituency - Otjozondjuparc
OTJIWARONGO CONSTITUENCY
The Regional Councillor for Otjiwarongo Constituency is Hon. Marlayn Mbakera and she is also a member of Otjozondjupa Regional Council Management Committee.
Introduction
Otjiwarongo Constituency is an electoral constituency in the Otjozondjupa Region of Namibia. It has 31 813 inhabitants and consists of the town of Otjiwarongo and Kalkfeld as only proclaim settlement and the surrounding commercial and resettlement farms. The constituency domestically it borders the following constituencies and regions:
Omatako Constituency (South-Eastern)
Otavi Constituency (North- Eastern)
Erongo Region (Western)
Kunene Region (North- Western)
Table 1: Population density of Otjiwarongo Constituency
Area

Population

Area in km²

Persons per km2

Female

Male

Total

Otjiwarongo

16 275

15 538

31 813

5 903.2

5.4
Population Growth
The population of Otjozondjupa region grew slowly between 2001 and 2011. The table below provides population increase and annual growth rates between the 2001 and 2011 census dates. The average annual growth rate for Otjozondjupa region between 2001 and 2011 was 0.6 % percentile. The annual growth rate for urban areas was much higher than the regional average, ranging in at 3.4 % percentile. However, rural areas experienced negative growth of 1.9 % percentile. At the constituency level, Otjiwarongo (3.1%) recorded the highest growth rate.
Population change and growth rates for 2001-2011
| | | | | |
| --- | --- | --- | --- | --- |
| Area | 2001 | 2011 | 2001-2011 | ANNUAL GROWTH RATE |
| Otjozondjupa | 135,384 | 143,903 | 8,519 | 0.6 |
| Urban | 55,011 | 77,471 | 22,460 | 3.4 |
| Rural | 80,373 | 66,432 | 13,941 | -1.9 |
| Otjiwarongo | 23,412 | 31,813 | 8,401 | 3.1 |
Constituency Capital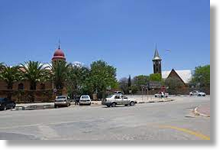 Otjiwarongo is a town of 28 163 inhabitants in the Otjozondjupa Region of Namibia. It is the district capital of the Otjiwarongo electoral constituency and also the capital of Otjozondjupa.
Weather:
30°C, Wind NE at 13 km/h, 11% Humidity
Population:
28,163 (2011)
Otjiwarongo is a large town and the biggest business centre for the Otjozondjupa Region and regional capital. It is situated in central-north Namibia, lying on the Trans-Namib Railway and its location is at a crossroads for the railway and the B1 road, with links between Windhoek, the Golden Triangle of Otavi, Tsumeb and Grootfontein, as well as Etosha National Park. Another interest to tourists is it's convenient proximity with Waterberg National Park. The name Otjiwarongo means 'Pleasant Place' or 'Where Fat Cattle Graze' in Otjiherero.
As with many other Namibian towns, Otjiwarongo developed around a Rhenish missionary station, after an 1891 treaty between German missionaries and the Herero Chief Kambazembi. A German military garrison arrived in 1904 and the town was officially founded in 1906, with the implementation of a narrow-gauge railway from Swakopmund to the mines at Otavi and Tsumeb.
Business Opportunities in the Constituency
Economic Structure and Performance
Despite the high unemployment rate in the region, people in Otjozondjupa region are doing their best to provide for their living. Farming is the main source of income in this region, while other people operate their own businesses. Continuous developments are made in this region to attract more investors.
The Region's key economic activities are as follows:
Agriculture:

Livestock Farming, Poultry

Entrepreneurship:

Retailing & Informal trading

Construction:

Property Development, Housing, Shopping Centers, Office Blocks
Art Crafts:

Pottery, Basket making Wood carving

Small Scale Service Industry:

Tailoring, Auto Repairs, Carpentry, Welding, Plumbing , Hairdressing Salons

Hospitality:

Hotels, Bed Breakfast and Lodges, Catering

Manufacturing:

Plastic, Steel, Bricks, Furniture

Export Processing Zone:

Import, Value addition Export

Logistics and Transportation:

Warehousing, Trucking, Hauling, Public Transportation
Tourism:
Business, Cultural and tourism concessions, wild life harvesting quota



Service Industry:

Consultancy, Security, Financial, Insurance, Postal & Courier, Funeral undertakers
Conclusion
The Otjiwarongo Constituency capitalise on the natural resources, viable developmental projects and business opportunities at their disposals, to minimise and/or eliminate the existing and potential challenges, with the main aims of achieving the Vision of Otjozondjupa Regional Council, and it's objectives thereof. In view of the above, please be assured that the constituency inhabitants are willing to join venture with local and international business investors.
Mining Activities
Okorusu Mine
The Okorusu Mine, located 48 km north of Otjiwarongo, is a well-known source of fluorite specimens for mineral collectors the mine is a potential resource for Rare earth elements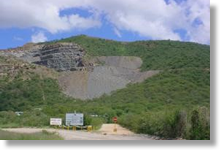 Project (B2 Gold)
The Otjikoto gold project is located 300 kilometres north of Namibia's capital city of Windhoek between the towns of Otjiwarongo and Otavi. The project benefits significantly from Otjozondjupa region well established infrastructure with paved highways, a railway, power grids, and process water all close by.
Information Communication Technology
Radio and digital television coverage exists in most parts of the constituency.
Postal and Courier services are rendered in Otjiwarongo and Kalkfeld Settlement (NAMPOST).
Print media- newspapers and magazines are accessible daily from local shopping outlets especially in Otjiwarongo.
Electricity and Renewable Energy
Although the constituency is connected to the National Electricity grid, few households in resettlement farms are using solar energy to energize their house.
The utility of renewable energy not yet fully explored with high possibilities of generating electricity using bush-blocks due to high bush encroachment in the constituency.
Water and Sewerage Network
Most of the Urban Households has access to potable water with few commercial areas without safe water.
Sewerage networks are only available in the Otjiwarongo and Kalkfeld settlement area, however, some public facilities and few households in commercial and resettlement farms have access to sanitation facilities. Shortage of water in Kalkfeld remain a biggest challenge in the constituency, however plans are in place to remedy the situation.
Places of interest in Otjiwarongo Constituency:
his area is also known as the cheetah capital of the world. Okonjima Main Camp and it's satellite lodges and camps are only 50 miles away, committed to the long-term conservation of Namibia's large carnivore's, notably cheetah and leopards. Accommodation at these camps is of a high standard and guests are always enthralled by close up viewings of the big cats
Cheetah Conservation Fund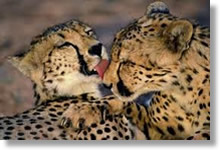 Crocodile Ranch
Quite a new attraction in Otjiwarongo is the crocodile farm near the eastern border of town, where you can observe and photograph crocodiles at close range and learn about the breeding habits of these reptiles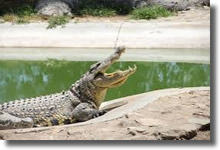 Old Henschel steam locomotive at Otjiwarongo station.
In front of the station you can see the old steam engine No. 41, built in 1912 by the Henschel Company in Kassel, Germany. It used to run on the railway line from Swakopmund to Otavi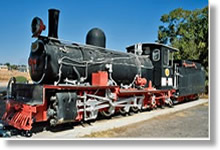 Dinosaur Track Mount Etjo
The tracks of several dinosaurs' footprints can be clearly seen in the rock nearby Etjo Table Mountain as opposed to the low flats of millions of years ago.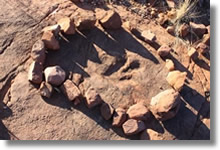 HON. MARLAYN MBAKERA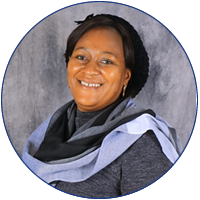 Contact Information
Telephone No: +264 67 303749
Werf Street, Otjiwarongo
Email: otjiwarongorc@otjozondjuparc.gov.na